Photo1, jump to the lake.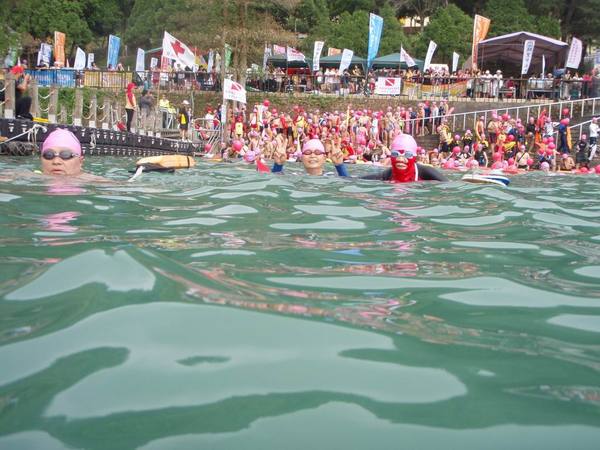 I would like to say thank you to my father's friend uncle Liu, and thank you to Dun-Hua swimming club, let me join with them, and thank you to club host Mr. Tun, take care of me all the trip.
I thought swimming cross to Sun Moon Lake wasn't as difficult as we thought, it isn't far, 3300 meters, just overcome the fear of deep and lower degree of water, it shouldn't be difficult, actually, it's true, when I walk to wharf, face to the end where I couldn't watch clearly, my heart wasn't with bump, and I jump to the lake, my psychology wasn't nervous, but my physiology was nervous, my body didn't listen to me, it was stiff, swimming and down into the water, swimming and down into the water, so I pull float, and did breast stroke, but this pull, maybe the main reason I failed the crossing, because I got confused of the tempo, when I pull the float, I got faster tempo, and nervous then got faster again, I didn't get a comfortable, relax, and naturally tempo, then I was pant, so it's become more difficult to get back to comfortable and relax swimming pose and tempo.
But I am not a person who is easy to say give up, I pull the float, keep did breast stroke, even it's with much resistance if you pull the float, but I also did a half swimming 1600 meters, the swimming path was wide 50 meters, there are total 46 lifesaving station, odd numbers a side, even numbers a side, when I swam to number 20 lifesaving station, I thought it's already half, even I couldn't swim with a comfortable pose, but I do want to swim to the end, so I get working hard, but I pull out the tendon, just next lifesaving station number 22, I have no choice, go back by lifeboat, and you should swim to lifesaving station before take lifeboat, but my foot pull out the tendon, I was freezing, I can't move, thanks to the guest also a beautiful lady push me in the front, and my teammate push me in the back, then I got to the lifesaving station, after I arrived the wharf, our volunteer asked me, 「where is your teammate?」, I won't forget to amuse myself, 「I am faster, I take boat.」
What a wonderful experiences in my life, it isn't fear, the lake is clean and clearly, 18 thousands people, line up and jump to the lake, there are lots of people but wasn't crowded, all the way are swimming guest, as same as the organizer said「it's a international thousands swimming cross Sun Moon Lake carnival.」, it's really wonderful, excellent, and amazing, I enjoy it.
Yours,
Po-Han
P.S photo took by Mr.Hsu, thank you.
Photo2, why there was a shit in the wharf, ouch I smell bad.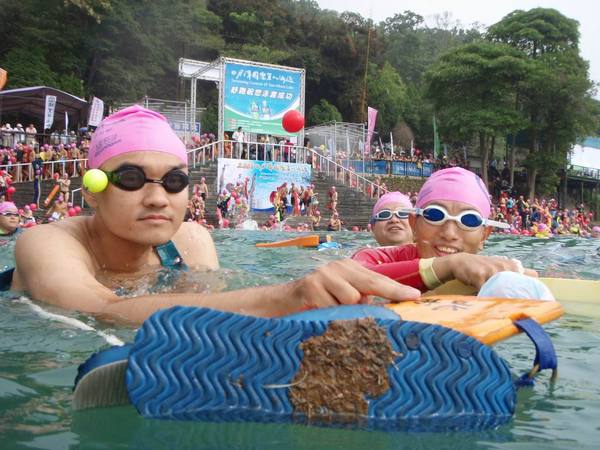 Photo3, all we enjoy it.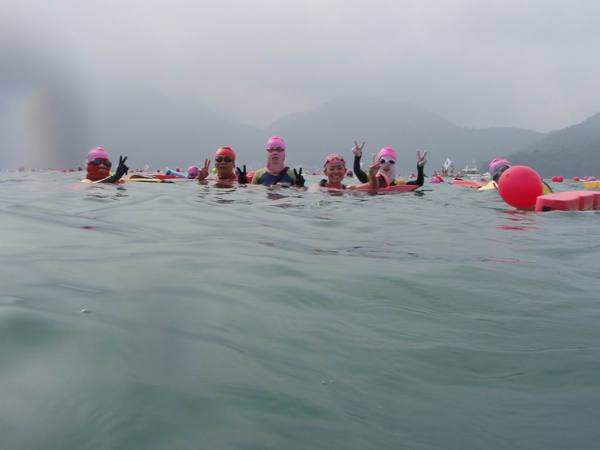 Photo4, what a wonderful experiences.